Custom Circuit Board Design Services in Albuquerque, New Mexico
When you need a unique circuit board shape, configuration or function for your application, rely on MPC Design Technologies, Inc. for your design. We have the expertise and capabilities to translate your specifications into a manufacturable PCB layout that meets your needs.
Every Project Is Custom
The design team at MPC has more than 75 years of combined experience in circuit board design—far more expertise than is required for standard commercial circuit board design. We prefer to put our skills to the test, and we find the challenges we need to stay on the cutting edge of electronics development from your custom projects.
At MPC Design Technologies, Inc. every project we take on is one-of-a-kind. We custom-design circuit boards to fit any space configuration and provide the processing capabilities you demand.
Benefits of Outsourcing Your Custom Circuit Board Design
When you need a custom circuit board, there are a number of challenges to producing it in-house, including:
Lack of design expertise
Lack of appropriate software
Recruiting, vetting and onboarding professionals with the right expertise to remedy these deficiencies can cost thousands, even millions of dollars and extend the expected time for product delivery by months or years. For most companies, that price tag makes the custom circuit board cost-prohibitive.
You can find the cost-effective production solutions you need with custom design services from MPC Design Technologies, Inc. When you outsource your custom circuit board design to us, you get the benefits of: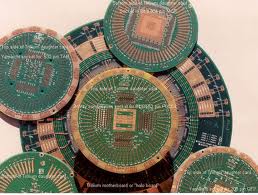 Confidentiality of your intellectual property, ensured through NDAs and NIST 800-171-compliant encrypted file transfer
Extensive circuit board design expertise
Multiple schematic and layout tools to ensure compatibility with your systems and the most advanced design capabilities
Printed circuit board layout designed for manufacturability
Cost savings from reduced labor burden
Reduced time for design delivery
Plus, dedication to customer satisfaction and certified quality management systems ensure that you get the custom design you need from an Albuquerque-based firm recognized for adherence to international standards.
To get a quote for custom circuit board design, please contact us. We can typically generate a design quote within one business day.
Take advantage of cost and time savings of custom circuit board design services provided by MPC Design Technologies, Inc. Call us at 505-227-8905.
The Vertical Advantage